This young man gave his life to protect others in tragic UNC Shooting
We will always honor people who have the integrity to do not only random acts of kindness, but to give up their lives so that others may live. We honor our troops, and the people who sacrifice so that others may have what they have worked so hard for.
It really takes the highest integrity to do this. Some would say that it's easier if you have nothing going for you, or if you're too high maintenance. But this young man gave it all up no different than Kyle Carpenter jumping on a grenade to protect the lives of his fellow marines.
Captain America was worthy to wield the hammer of Thor, perhaps this guy would be? Thank you for doing the right thing. Your integrity stands as a monument to the advancement of the human condition.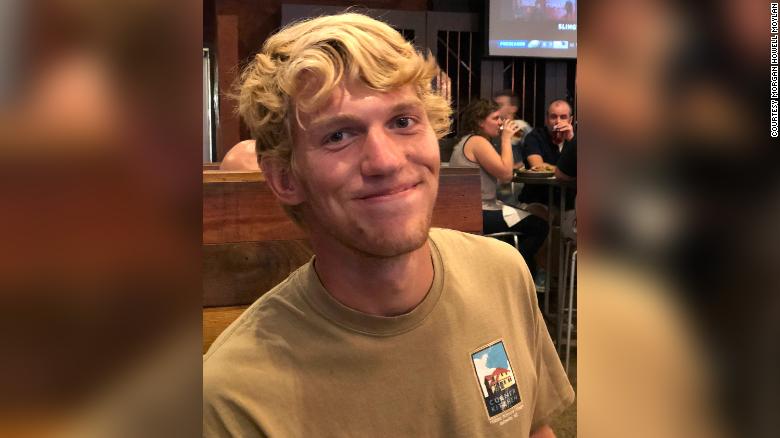 CNN reported hen a gunman opened fire in a University of North Carolina at Charlotte classroom, sending people diving for cover and rushing toward a door, student Riley Howell charged and knocked into the shooter, police say.Howell died for his efforts, shot by the gunman he rushed. But he was the "first and foremost hero" in bringing Tuesday evening's shooting to an end, Charlotte-Mecklenburg Police Chief Kerr Putney said."He took the fight to the assailant," Putney said Wednesday. "Unfortunately, he had to give his life to do so, but he saved lives doing so."Putney said the 21-year-old Howell — one of two people killed in the shooting — knocked the gunman off his feet, and that helped lead to his capture.
An officer ran into the classroom, disarmed the suspect and arrested him, police said.
The shooter entered a classroom Tuesday evening and opened fire just as Howell and about 30 other students were listening to final presentations in their liberal studies class.
Howell was shot "point blank" while rushing the gunman down, his aunt Morgan Howell Moylan said, relaying what police had told her family. Another student, 19-year-old Reed Parlier of Midland, North Carolina, also was killed, the school said. Four other students were wounded in the attack.
Howell did exactly what law enforcement recommend people do in an active shooter situation, Putney said.
"You're either going to run, you're going to hide and shield, or you're going to take the fight to the assailant. Having no place to run or hide, he did the last," he said.