Maduro's troops are READY TO FIGHT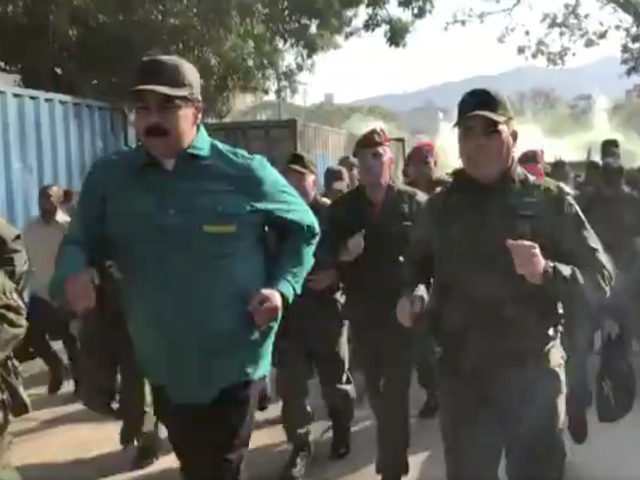 Wow. This might not be good. For one, Russia had sent nearly 300 mercenaries (please fact check if you believe it's 400), to defend Maduro and the U.S. has already recognized Juan Guaido as the interim Venezuelan President.
But it looks like Maduro isn't going to go down without a fight, after sending his "shock troops" to the new President's home. We are following this situation closely as it develops.
From Senator Rubio:
URGENT
@jguaido reports that at this very moment Maduro shock troops are inside his home apparently waiting for him. 
His daughter & her grandmother are in the house. 
The world is watching & the consequences will be severe if any har, come to him or his family.